Introduced in 2008, the parallel twin engine, dual purpose BMW F800GS range is a step up from the smaller, single cylinder F650GS. Each bike in the range comprises of an 800cc engine, offering ample power both off and on the tarmac.
Not as heavy as the larger 1200GS, the F800GS is more manageable at lower speeds. Slim and sleek, it's ideal for both city riding and dirt and gravel tracks alike. It'll also sit comfortably at 120mph on the highway, offering a pleasant ride for rider and passenger.
The Adventure model is packed full of features to cater to long distance globetrotters, such as switchable ABS, extended windshield, 24 litre under-seat fuel tank, central kickstand, alarm and optional luggage. Easy to maintain, with great acceleration and power, the F800GS is a great choice for long distance riders.
Key stats
Wet weight: 214 kg (472 lbs)
Seat height: 880 mm (35 in.)
Engine: Parallel-twin, water cooled, 4-stroke, DOHC, 8 valves
Power: 85 HP (63 kW) @ 7,500 RPM
Displacement: 798cm³
Why people like the BMW F800GS
Comfortable riding position for rider and pillion
Easy to maintain
Easy to handle at low speeds
Powerful engine and fast acceleration
Responsive brakes
Great fuel consumption
Few modifications required from stock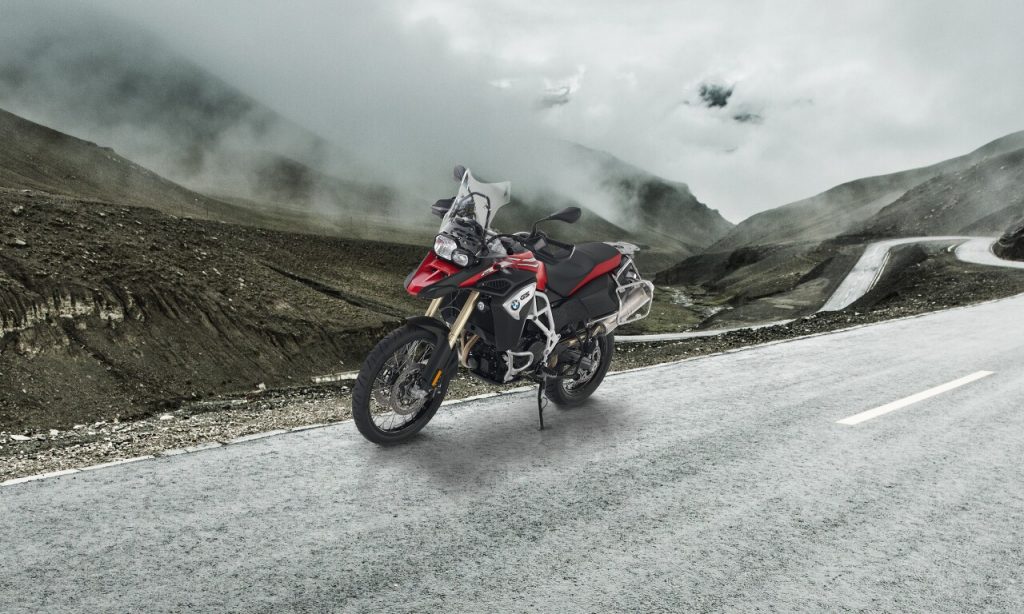 Why people choose other bikes
It's quite a tall bike, so shorter riders may struggle
Rear brake ABS is too easily activated
Stock tyres aren't great for travelling
Stock headlights aren't very powerful
Some common modifications
Extended Screen: The stock screen on all but the Adventure model is quite short and cannot be adjusted. A larger screen will help reduce noise and bugs.
Anti-Fog Lights: Help improve the rather weak stock headlight.
Tyres: Stock tyres are not very good for off road riding and can clump up with mud. A good replacement are Michelin Anakees.