Our experience in Denali National Park and the Denali Highway in 2011 …
Heading north from the Kenai, we bypassed Anchorage (we'd heard it was just a big town which not much to see) and motored straight up the Parks Hwy to McKinley Park, passing the huge Mt Mckinley off to our left.
It wasn't the clearest day around but we could still see this huge mountain range as we followed it North.
Staying in a hostel just south of Mc Kinley Park and the park entrance we settled in for a couple of days to check out the surrounds. Unfortunately we also checked out the local bar and ended up making friends with quite a few of the guys that work there and found out why the bar curiously closes at 5am. Such a late time but because it is light up there 24/7 people are up and about at different hours as your body doesn't tell you you should be sleeping!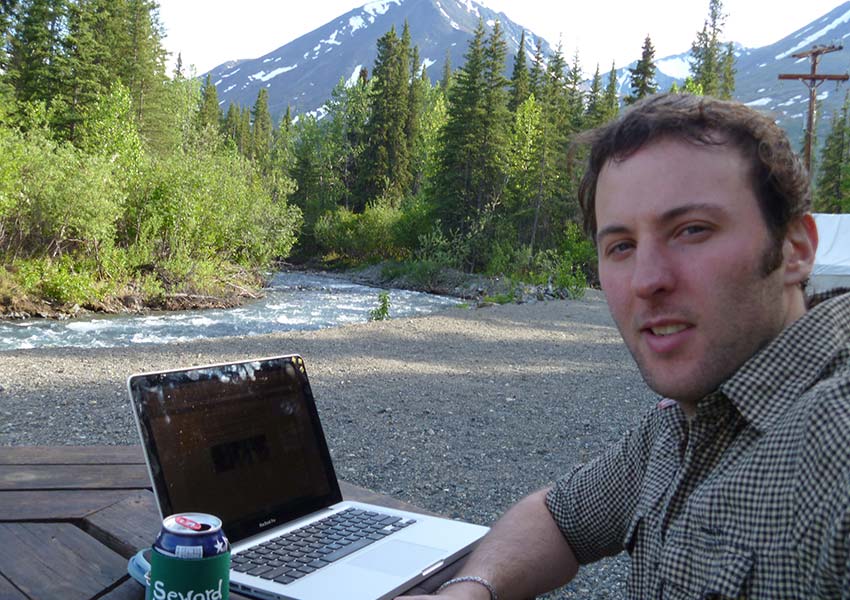 Getting a slow start on the next day we eventually headed into the park as far as you can take private vehicles and went for a bit of a walk. Denali National Park is huge.. Just to get into the middle of the park (which you need you need to do on a bus service) it takes about 6 hours to get into the middle! Not something you can easily do in a day. If you're thinking of heading here definitely put aside a few days to get in properly and explore.
We met a guy from California who had the right idea, as far as I'm concerned. He and his friends were hiking into the wilderness for three days with individual rafts strapped to their packs and were then going to raft down one of the rivers for two days to arrive back at the entrance to the park. Thats the way you really need to approach it – its just too big for a day. And if you do want to check it out quickly, you don't really need to pay the entrance fee like we did, no one checks unless you go on the bus further into the park.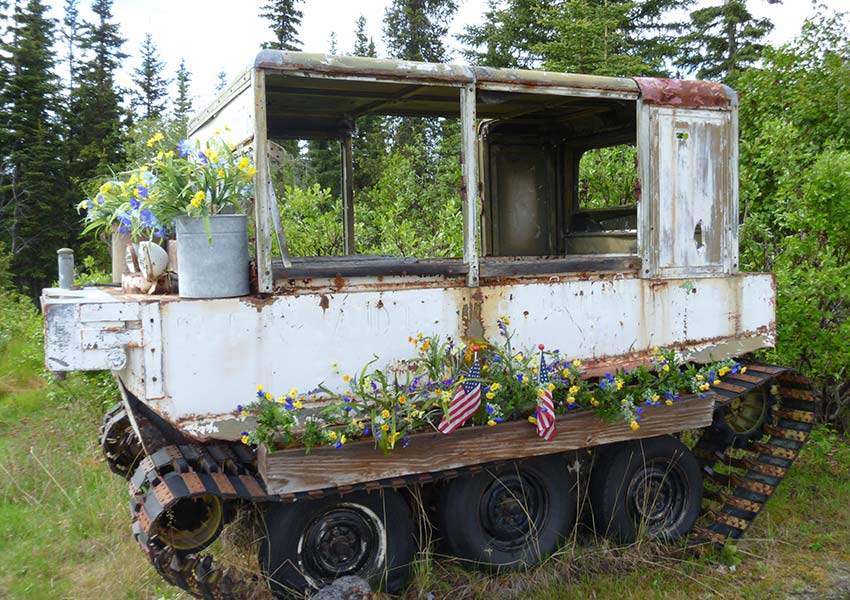 The next day it was time to move on and rather than just following the Parks Hwy straight up to Fairbanks, we backtracked a few miles south to Cantwell and headed out on the Denali Hwy. This hwy is 230 miles or so of dirt road and takes you out into wilderness that I think was as good as the small bit that we were able to see of Denali Park. The weather wasn't working for us, but it did offer clear patches every now an then that gave us an appreciation for what we were riding through. The road itself was in pretty good condition. There are a few crews working constantly on keeping it maintained and the only sketchy bit was actually riding through the bit of construction where they were working on grading it. It was great to get out on the dirt again. It'd been a long time coming and we really enjoyed heading out into the middle of nowhere.
Joining the sealed road again at Paxson and headed north up through Delta to Fairbanks. Arriving there and checking into the University dorms (best value accommodation we've had so far!) we headed out to Adventure Cycleworx for Jock to book in a tire change when we returned from Prudhoe Bay and to get some advice on heading up into the arctic.