Motorcycle touring in Eastern Europe has changed a lot over the last couple of decades or so with many countries having undergone much modernisation, opening the doors to a fantastically hospitable and beautiful part of Europe. From Poland to Ukraine, the Balkans to the Baltics, Eastern Europe covers a wide spectrum of cultures and geographical features including mountain ranges, lakes and stunning coastlines.
With access to the majority of the region being fairly straightforward, Eastern Europe should be a must for anyone looking for great roads and amazing cultural diversity and experiences.
Looking for a self-guided motorcycle holiday in Eastern Europe? We're now offering a range of tours as Yellow Yeti Travel.
The top riding routes and destinations in Eastern Europe
Snaking up Romania's highest mountain range, this road is widely considered one of the best in the world. Offering spectacular views and corners you can get your elbow down on, this is a must ride road if you're in the area. Find out more about riding the Transfagarasan Highway >>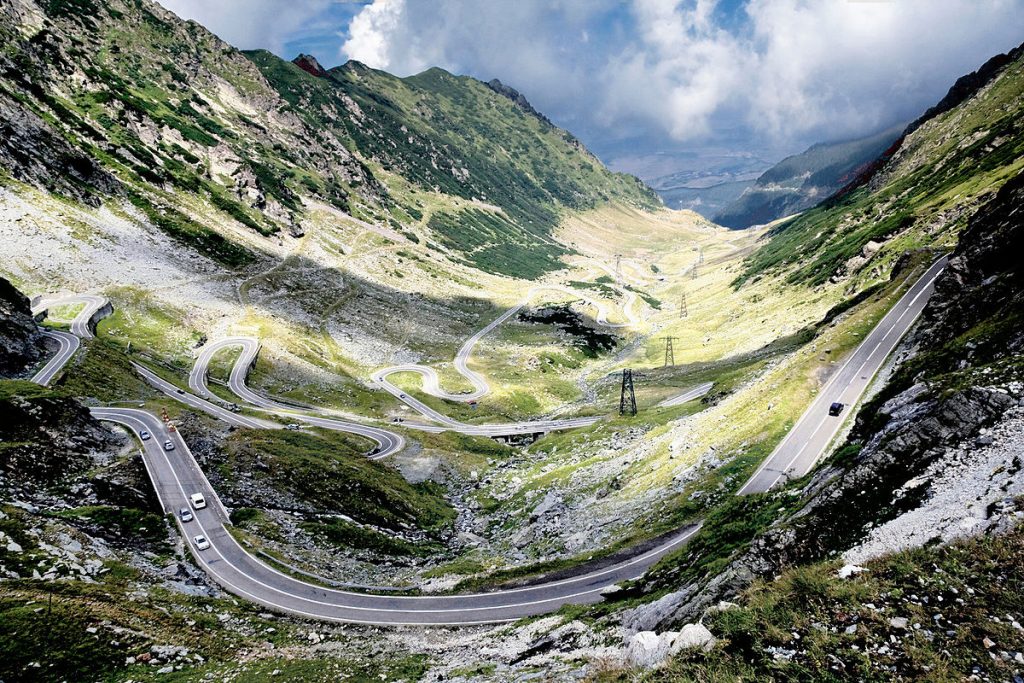 Part of the Bulgarka nature park, this mountain pass rises to almost 1200m over it's 50km length and offers great views over the mountains and central Bulgaria. Take time at the summit to visit the huge memorial, dedicated to the soldiers who gave their lives at the many historic battles for the Shipka pass.  Find out more about riding the Shipka Pass >>
Covering three countries, Croatia, Bosnia and Montenegro, this fantastic road hugs the coastline, rising and falling, twisting and turning, with views over the sea on one side and huge rocky mountains on the other. So good, you'll want to go back and do it again. Find out more about riding the Adriatic Highway >>
For anyone exploring Poland on a motorbike it's seriously worth considering riding the Hundred Curves Road (Droga 100 Zakrętów). As the name suggests, the road takes in 100 fantastic twists and turns. The road runs for 23km between Radkow and Kudowa Zdroj, near the Czech border in south west Poland. Find out more about riding the Hundred Curves Road >>
Located in the Julian Alps on the border with Italy, this short but brilliant mountain pass holds the title of Slovenia's highest road. Twisting up and around sharp hairpins, through rough, rocky tunnels and facing sheer rock faces and sudden drops, the ride is great and the views even better. Find out more about riding the Mangart Pass >>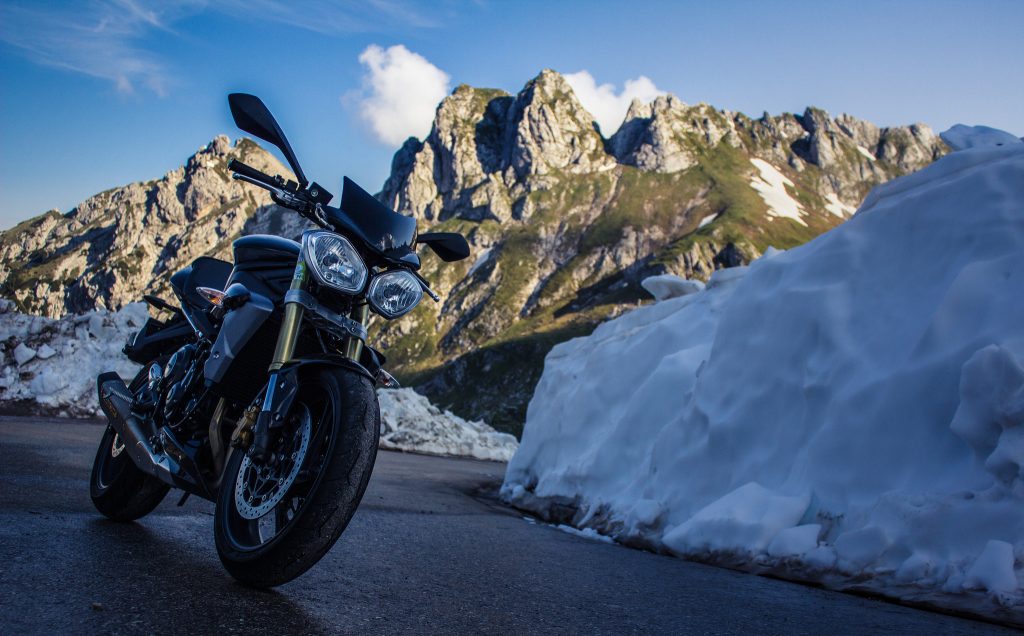 Llogara Pass, Albania (SH8)
The highest point of Albania's coast road at 1500m, this road winds through lush green forests full of wildlife, and up into the Llogara national park, with views over the fantastic Adriatic sea. A great road to take your time with, with many places to stop off along the way.
The Tatra Mountains, Slovakia (18, 66, 77)
Riding in Slovakia's Tatra mountains is a fantastic experience, with superb tarmac and incredible views, ranging from gentle green hills to rugged, rocky snow capped peaks. With several fantastic roads in the area, it's worth spending a few days here and enjoying the small towns and villages, as well as the natural treasures.
Rising to a modest 840m, this well surfaced and windy road provides great views to the not so distant Tatra Mountains. An easy going ride with plenty of corners and good views to keep you occupied.  Find out more about riding the Knurowska Pass >>
Via Baltica (E67)
Stretching from Warsaw (Poland), all the way to Helsinki (Finland), this long road takes in the three Baltic states, Lithuania, Latvia and Estonia and passes through their capitals. The road is of good quality and the scenery varied, from cities and towns to coastlines and forests.
Alternative towns and cities of Eastern Europe
With so many fantastic towns and cities to choose from it's hard to make a shortlist, however some alternatives to the more well known towns include;
Olomouc, Czech Republic
Wroclaw, Poland
Cluj Napoca, Romania
Veliko Tarnovo, Bulgaria
Riga, Latvia
Lviv, Ukraine
Sarajevo, Bosnia
Dubrovnik, Croatia
Kotor, Montenegro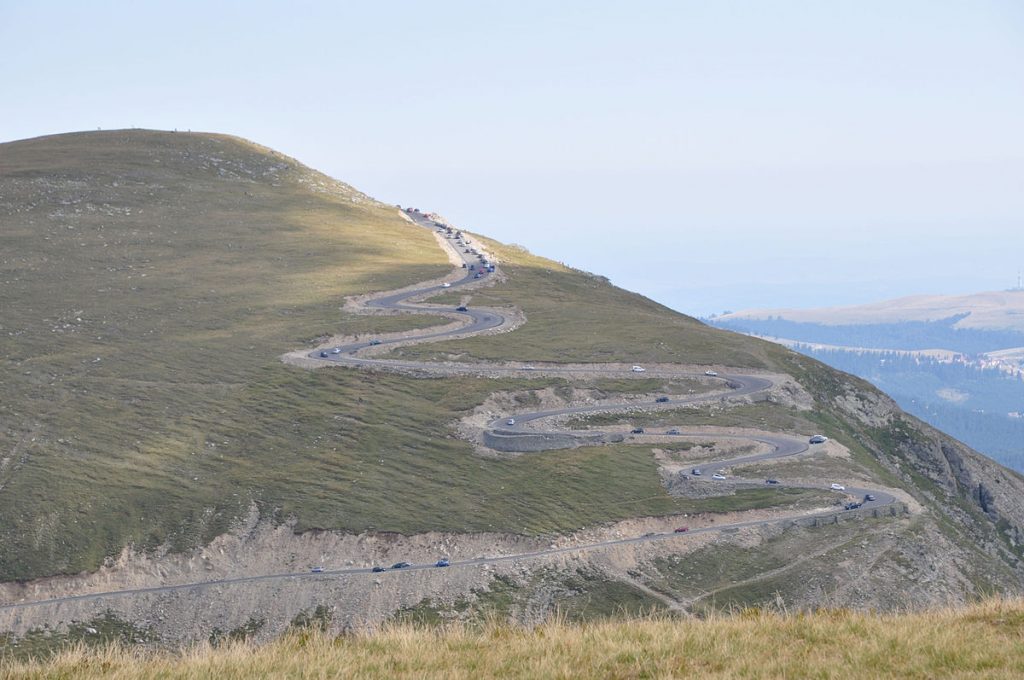 Areas of natural beauty
The scenery of Eastern Europe is as diverse as the many different cultures, from alien like rock formations to deep, dark and possibly haunted forests. Here's a shortlist;
The Biebrza marshes – Poland
Belogradchik rocks – Bulgaria
Plitvice lakes – Croatia
Lake Bled – Slovenia
The Adriatic coast – Croatia, Montenegro, Albania
Scărișoara cave – Romania
The Roads in Eastern Europe
For the most part the roads in Eastern Europe are of excellent quality, in particular the highways, but an increasing number of smaller country roads are becoming of superb quality, in particular in the Czech Republic, Poland, Slovakia and Slovenia. The road surfaces are certainly on par with Central European roads, and often surpass them in terms of quality and congestion. In some countries, the smaller roads will not be the best and may turn to gravel, especially in the mountains. For example, in Ukraine even some of the larger roads are a little bumpy, but certainly rideable.
Traffic is generally fairly light on country roads and even highways in comparison with Central Europe. Cities and towns can get congested during rush hours and drivers are generally fairly aggressive, prone to over and under taking, cutting in line and moving without signalling. Riding defensively and keeping a constant eye on your surroundings is essential, but like anywhere, most riders will soon adjust. If you've ever ridden in Italy or London, then you are more than capable of riding through Eastern Europe.
Most countries in Eastern Europe are very well signed, although the signs will be of varying colours depending on where you are, with some using blue signs for highways, and others using green, yellow or even red.
Finally, fuel is readily available throughout Eastern Europe and is generally of good quality.
Paperwork
For the most part there is very little paperwork required to ride through most of Eastern Europe, as several countries are in the EU and within Schengen space. Major exceptions are;
Ukraine

Citizens of the EU, Canada and USA can visit for 90 days out of 180 visa free. Passport must be valid and shown at border.
Citizens of Australia and New Zealand must obtain a visa which is valid for fifteen days. A letter of invitation is not required.
Belarus

Visa required in advance for citizens of Australia, Canada, the EU, New Zealand and USA.
Since most of Eastern Europe is within Schengen space, border crossings are non existent, with the exceptions of, Romania, Bulgaria, the Balkan countries, Ukraine and Belarus. Most border crossings are quick and easy, with a potential luggage search every now and then.
The vast majority of Eastern Europe is covered by green card insurance, and most EU insurance policies. Insurance can be bought at the borders of Ukraine and Belarus if necessary.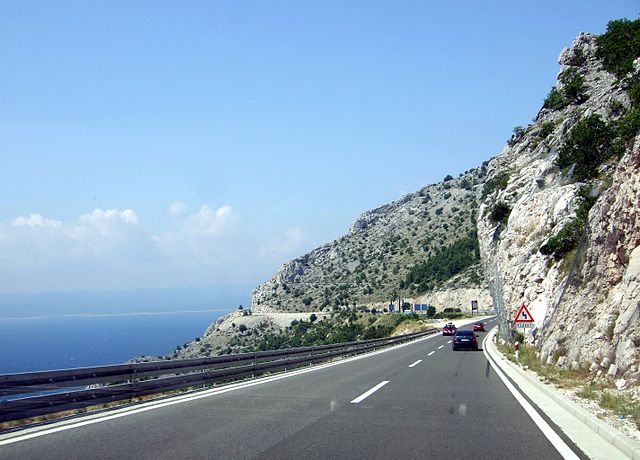 Advice & Inspiration for Motorcycle Touring in Eastern Europe
Check out our blog for articles on our experiences in adventure riding in Eastern Europe, read our general Adventure Motorcycle Touring Guide or read our guide on Motorcycle Touring in Romania.
Motorcycle Tours, Rentals, Services & Destinations in Eastern Europe
Browse through our listings of motorcycle tours, rentals, services and destinations in Eastern Europe >>