Motorcycle touring in Turkey is an experience like few others. With such a vast country to cover, the scenery and roads are superbly varied, from fantastic mountain passes, to winding coast roads, and far more besides.
It is an incredibly rich traveling destination and you are sure to be welcomed wholeheartedly into this ancient and exciting country, full of rewarding encounters and hidden gems. Despite recent political issues in the country, you are unlikely to be affected and are free to travel without issue, however the Syrian border should be avoided for now.
The top riding routes and destinations in Turkey
Trabzon to Savsat (D010)
This 300km ride takes you through such varied scenery throughout its countless twists and turns that you'll feel as if you've crossed several countries in one ride. Following the black sea coast before turning inland near the Georgian border, you will pass lush green tea plantations, lakes and dusty mountains.
Dubbed more dangerous than Bolivia's death road, this is certainly one for the adrenaline junkies. This mostly gravel road takes in 106 km of fantastic views and boasts 29 tight hairpins as it climbs to over 2000m above sea level. Weather frequently turns, and fog and rain are not uncommon.
Anamur Ermenek Yolu
This fantastic mountain pass, weighing in at 124 km long and reaching over 1600m high, takes you up and over a superb mix of mountains, forests and lakes. The bends are sublime and plentiful as they wind up and back down again on the other side.
Olympos – Kas (D400)
This beautiful road twists and turns along the Mediterranean coast in the South West of Turkey, passing through forests and sandstone rock faces. Breathe in and smell the sea air as well as the pine. Olympos is also well worth at least an overnight stop.
Over a century in the making, this is a marvel of engineering. Following the Euphrates River through a deep, dark gorge and pass through countless tunnels, hewn from the sheer rock face. This gravelly, and sometimes dangerous road is another one for thrill seekers.
Biga – Balikesir (D555)
While the scenery taken in on this road is somewhat more humble than in other areas of the country, the rolling green hills, forests and farmlands make for a beautiful backdrop on a narrow and windy road. Perfect for sitting back and enjoying the ride.
Sarkoy – Tekirdag (Mountain/coastal road)
Stunning views over the Marmara Sea combined with twisty turns will leave you wanting to go back and ride the 70km road again and ensure that this little gem is the best road between the two towns. Coincidentally, you'll find yourself in an ancient wine region too.
Yedigöller National park
Also known as the seven lakes, this stunning forest sea is unmissable and the road in offers fantastic panoramic views over the entire area as it serpentines up and over the hills. Lots of hiking trails and a fantastic place to relax after a long ride.
Cappadocia
A wonderful experience and a must when traveling through Turkey. The rock formations, or fairy chimneys are fascinating and there are plenty of opportunities to hike, raft or just relax and drink some tea in this geological wonderland.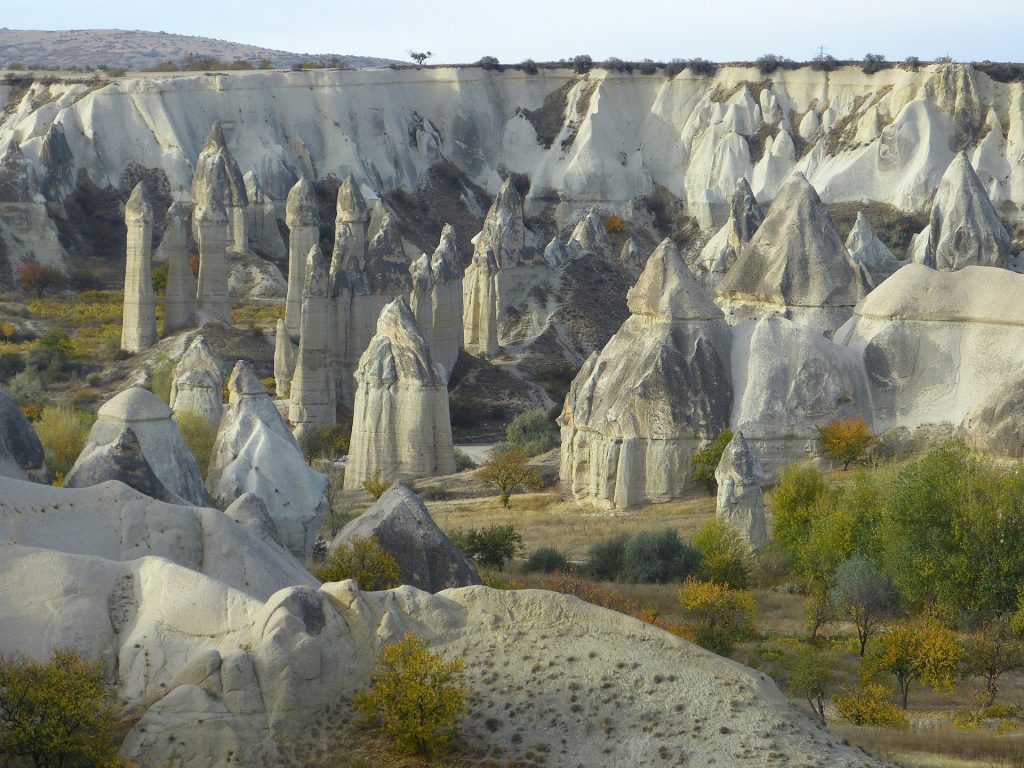 Istanbul
Motorcycle touring in Turkey would never be complete without checking out Istanbul, cultural crossroads and a melting pot of East meets West. With its grand bazaars, spice markets, fantastic food and warm, welcoming people it's well worth spending a few days. Ankara is also well worth a visit.
The roads
Like the scenery, the quality of the road surface is very varied throughout the country, making motorcycle touring in Turkey all the more interesting. The larger highways are of immaculate tarmac, as are many of the more popular tourist destinations, with many areas having had a lot of money spent on road renovation projects recently. Other roads are horrendously poor, and little more than dirt tracks, though these are generally high mountain passes and some such roads are the most direct route into certain places (more fun too!). The poor quality roads are most commonly small country roads linking mountain villages together. That said, it is easily achievable to cross the country on good quality roads, without limiting yourself to highways and toll roads. Bear in mind that many of the higher mountain passes are closed over winter, and it is worth checking in advance if a certain road is open or not when planning a trip. Take care also in the rain, in particular after a long dry spell, as the first rains can bring out the oil and diesel on the road and make for some very slippery riding. Cities and towns are well-lit at night, but most country roads can get pretty dark. Outside of villages watch out for "sleeping policemen", i.e. big lumps of concrete used as speed bumps. These are not always very visible and can be dangerous for bikers.
The traffic and driving style in Turkey is notoriously bad, and noticeably more so within the cities. The driving style is aggressive, over and under taking is common, and if you're in someone's way they will let you know about it by flashing their lights and blowing their horn. The best advice when motorcycle touring in Turkey is to embrace it, don't let it frustrate you and go at your pace, while being constantly vigilant and riding defensively. Having said that, you will more often than not find yourself alone on the roads outside of town for mile after mile.
Turkey is a well signed country and you will be hard pressed to get lost. There are several toll roads, which are signed using green signs – while free roads use blue signs – and if you plan to use them you will need to purchase a HGS sticker, which costs about TL10, and must then be loaded with a minimum of TL30. The HGS sticker can be purchased from post offices (PTT) or Shell petrol stations, and should be stuck on a windshield or somewhere visible. Each time you pass through a toll gate, the relevant amount of money will be deducted from your HGS account.
Petrol stations are plentiful and fuel quality good.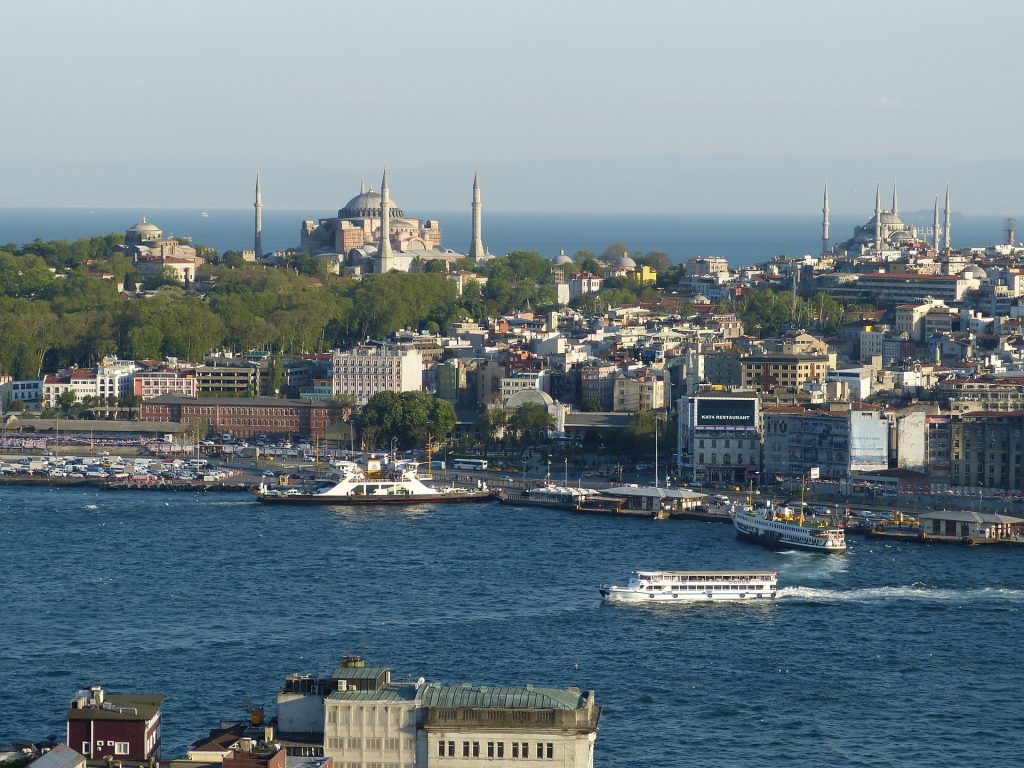 Paperwork for Motorcycle Touring in Turkey
The paperwork required for citizens of Australia, Britain, Canada and the States is fairly straightforward, a visa will need to purchased, which can now be done in advance using the e-visa service. Citizens of EU countries may not need a visa, but it is worth checking first. New Zealand does not require a visa. The above mentioned nationals are entitled to stay for 90 days out of 180, and may make multiple entries. Ensure your passport is valid for at least six months after the date you plan to enter the country.
Border crossings are generally friendly and easy-going, but can occasionally take some time. You will get a stamp in your passport for both you and your bike. Insurance can be bought at the border for reasonable prices and some European and Green card insurance will cover Turkey.
Advice & Inspiration for Motorcycle Touring in Turkey
Check out our blog for articles on our experiences in adventure riding in Turkey or read our general Adventure Motorcycle Touring Guide.
Motorcycle Tours, Rentals, Services & Destinations in Turkey
Browse through our listings of motorcycle tours, rentals, services and destinations in Turkey >>