Scotland offers some of the most spectacular motorcycle touring in the UK, from rugged coastlines, to ruined castles, dramatic lochs and fishing villages.
Looking for a self-guided motorcycle holiday in the Scotland? We're now offering a range of tours as Yellow Yeti Travel.
The top routes and destinations for Motorcycle Touring in Scotland
Riding the North Coast 500 by motorcycle is a must for anyone touring Scotland, or indeed the UK. The route highlights all of the best bits of the Highlands. From the twists and turns of the epic Bealach Na Ba to humble fishing villages way up North. Find out more about riding on the North Coast 500 in Scotland or check out our North Coast 500 self-guided motorcycle tour.
When riding Scotland the fun really starts North of Glasgow. The A82 takes you along Loch Lomond, through the spectacular Glencoe, past the wild and rugged Ben Nevis and alongside the beautiful Loch Ness. Stunning views are plentiful and be sure to pack a camera. Find out more about riding Glasgow – Inverness (A82) >>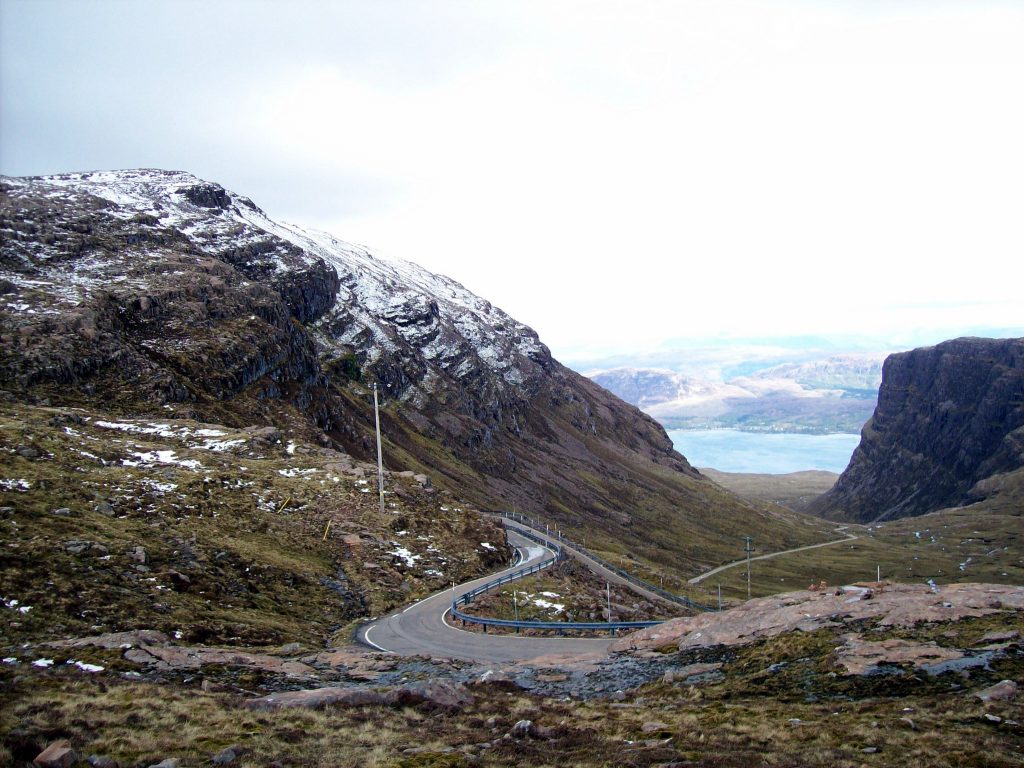 Translated to "the pass of the cattle" this ancient road takes you up to Applecross in North West Scotland. Featuring several hairpins and switchbacks as it climbs up Britain's third highest pass. Described as "similar to an Alpine pass, but narrower and not so high", it's a great ride and offers stunning views over the Highlands. Find out more about riding the Bealach Na Ba >>
Scotland is surrounded by many beautiful islands, to pick one is difficult. However the Isle of Skye offers not only great scenery and roads (the A855 in particular) but the journey through the West highlands to the fishing village of Mallaig is spectacular. Jump on the small car ferry here and Skye awaits. Find out more about riding on the Isle of Skye >>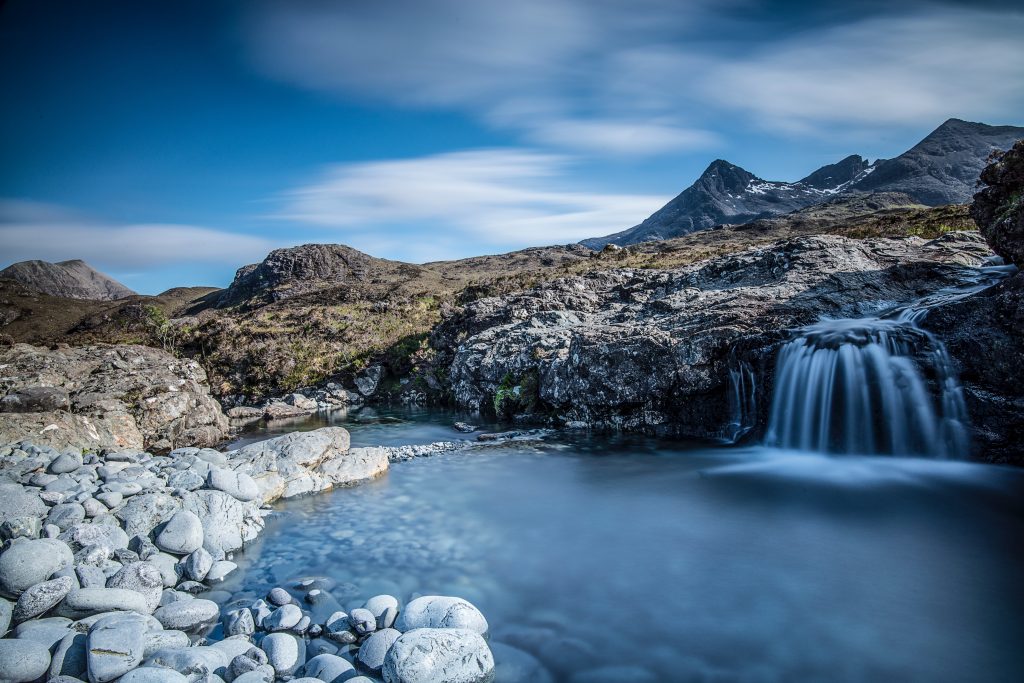 Motorcycle Rentals in Scotland